RECYCLED CONCRETE SOLUTIONS
Our concrete recycling yard is located at 1229 Redonda St. For nearly two decades Rakowski has been recycling concrete rubble into reusable aggregates suitable for road and parking lot base construction.
ACCEPTED CONCRETE MATERIAL AT NO COST>
You do not need call or make an appointment to drop off concrete rubble material.
Clean concrete (may contain rebar less than 2 feet in length) will be accepted with no charge. Material may be rejected if the material contains excessive garbage, mud, or other debris.
Fees may apply if you require
assistance to unload or if the
material is oversize (pieces larger
than 24" square) and requires
additional processing.
PURCHASING RECYCLED AGGREGATE MATERIAL
Recycled Concrete Products Include
4 inch down recycled crushed concrete aggregate
2 inch down recycled crushed concrete aggregate
¾ inch down recycled crushed concrete aggregate
Availability of recycled aggregate varies and is sold on a first come, first serve basis.

Delivery of crushed concrete is available, please contact the office at 204-222-6339 for further information and availability of trucks.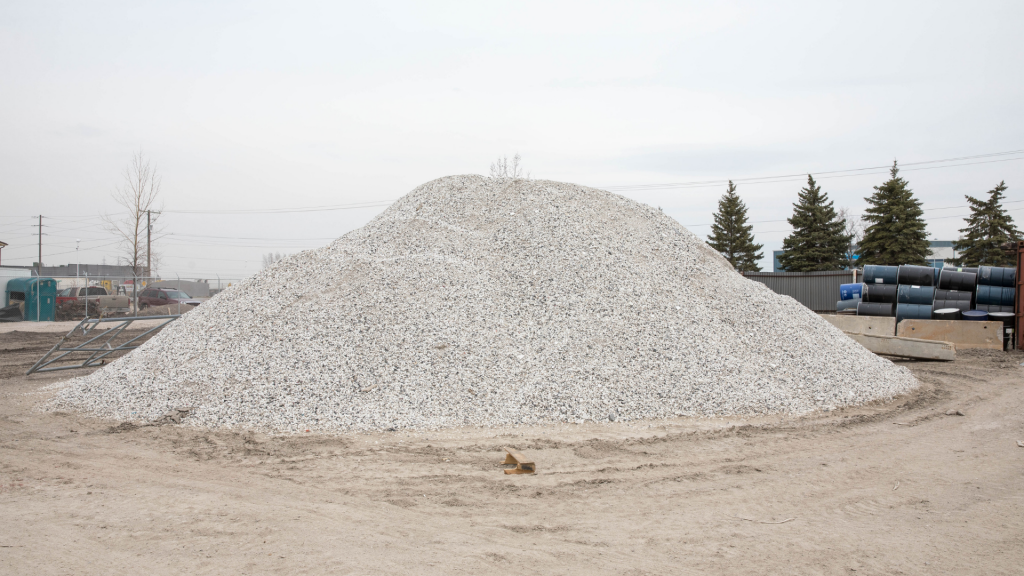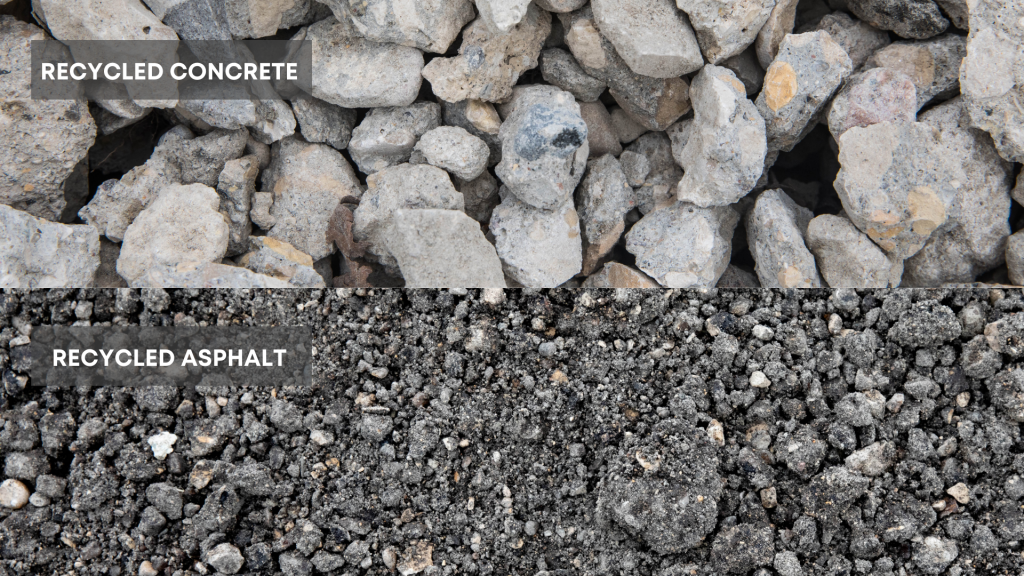 ¾ inch minus $13.90 per tonne
2 inch minus $13.25 per tonne
4 inch minus is $12.50 per tonne
Fill sand $4.00 per tonne
3/4 inch minus $19.50 per tonne
Payments must be arranged prior to pickup of materials. Credit card and Debit purchases are not available at the recycling yard but credit and debit can be prepaid at our main office 775 Plinquet Street at 204-233-0402.
Saturday - Sunday
Holidays